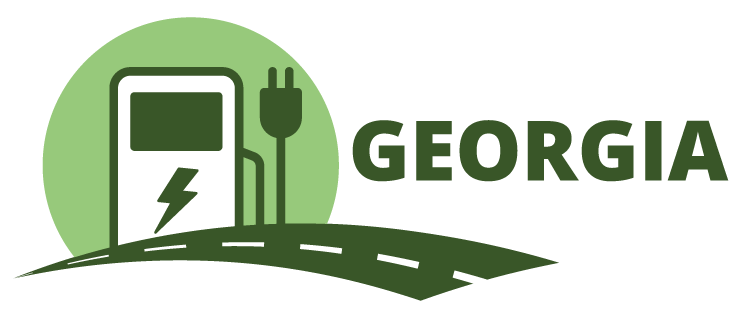 Expanding Georgia's EV Charging Network
Charge Ahead Partnership is advocating for a competitive and level playing field for all retailers who want to provide publicly available electric vehicle charging in Georgia. We believe that the fastest and most economical way to build out a robust EV charging network in Georgia is through a competitive, market-based approach which removes the barriers that are disincentivizing private investment in electric vehicle charging infrastructure.
On May 2nd, 2023, Governor Kemp signed SB 146 into law. SB 146 addressed several key barriers to the creation of an equitable EV charging marketplace in Georgia, by limiting public utilities from using ratepayer funds to subsidize the creation and operation of EV charging stations. SB 146 also established that entities selling electricity for EV charging purposes are no longer regulated as utilities by the state, thus ensuring that all EV charging providers can operate under the same rates, terms and conditions. SB 146 also allows private retailers to sell electricity for EV charging volumetrically, bringing Georgia in line with the policy of most states across the country. Rather than charging consumers for time spent at the EV charger, private businesses can now charge based on the consumer's electricity consumption. Prior to the passage of this bill, only regulated utilities could charge volumetrically.
To date, electric utility companies had largely controlled the roll-out of EV charging stations. However, this did not yield the best results for consumers. Power companies have sought, and been granted, authority from the Public Service Commission (PSC) to construct EV charging stations paid for largely by their customers through home and business electric bills. This subsidizing of EV charging stations, combined with the concurrent rate structure for EV charging, discouraged private businesses from successfully entering the EV charging market and slowed the expansion of the EV charging network. SB 146 addresses these concerns by limiting utility ownership of EV chargers to one specific Georgia Power "Community Charger" program. Georgia Power is limited to just 11 charging locations annually, and must give the private market the right of first refusal on any proposed site. Any other utility owned charger can only be owned and operated by a separate subsidiary that cannot access ratepayer funds and must operate under the same rates, terms and conditions as any other EV charging operator in the market.
While SB 146 is a great step forward, there is still work to be done. The last major barrier to private investment in EV charging is the outdated rate structure that EV charging operators are currently subject to. An ongoing Georgia Power rate case could require the utility to set a specific rate for the resale of electricity used for the sole purpose of EV charging.
The passage of SB 146, in tandem with the Georgia Power rate case ruling, will set the stage for Georgia to be a leader in the development of a competitive, cost-effective, consumer-friendly and innovative EV charging marketplace.
The success of SB 146 during the 2023 session came on the back of hard work done during the 2022 session and the interim between sessions. In the 2022 session, CAP supported HB 1322, a bill with similar goals to SB 146, that ultimately did not pass despite garnering strong support in committee. CAP also supported SR 463 which created the Joint Study Committee on the Electrification of Transportation to study policy solutions for EV charging. CAP presented before this committee multiple times and the recommendations of this committee were influential in the shaping of SB 146.
If you would like to join our efforts to ensure that Georgia passes legislation that incentivizes the efficient and effective expansion of electric vehicle charging stations in Georgia and across America, click here!
Join the effort to expand the EV charging network in Georgia quickly, efficiently and fairly. Sign up to support the cause and stay connected.