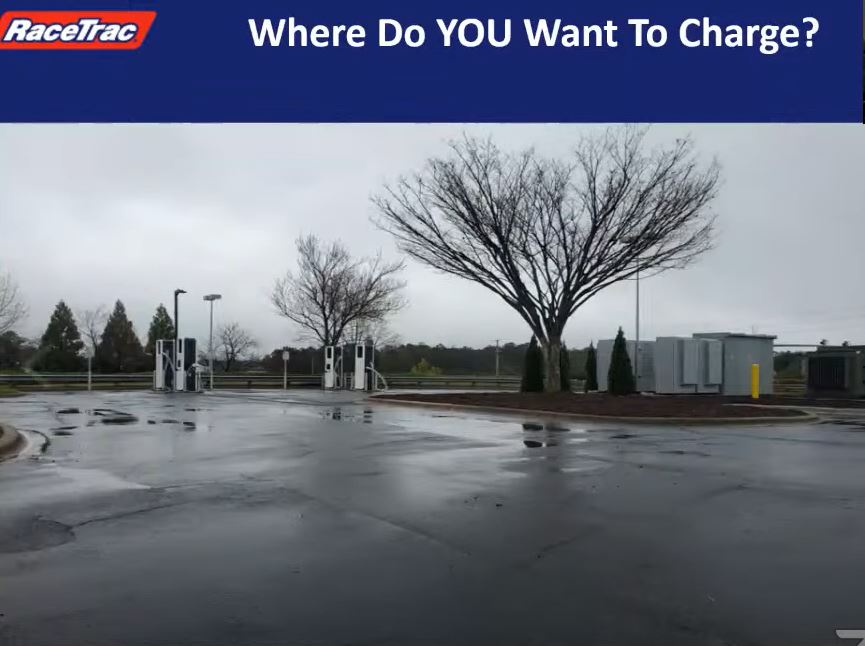 ---
No bathrooms, no lighting, no snacks - why do so many EV chargers not meet customer's needs?
When electric vehicle enthusiasts imagine the future of EV charging, not many are likely to be excited by a charger in the back of a far-flung parking lot, nowhere near the food, shelter and amenities that drivers expect during a pit stop.
But as out-of-date public policy has largely kept private retailers sidelined in the growth of the nation's EV charging network, those are the type of chargers we are getting, as power companies extend their monopolistic control over the EV charging market.
Is this what consumers really want?
That was the question posed by A.J. Siccardi, the president of Metroplex Energy, which is a division of RaceTrac, Inc., when he spoke to the Georgia Legislature's Joint Study Committee on the Electrification of Transportation on Nov. 2.
Siccardi showed lawmakers pictures of existing charging stations, illustrating what happens when the power company is the only entity setting up charging stations.
One set of chargers sat in an empty parking lot, with no shelter from the weather or access to food or restrooms.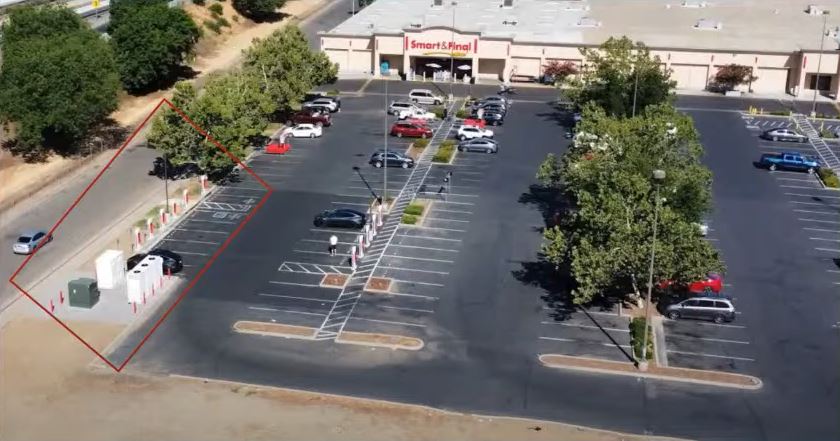 "Where are the amenities? Are you protected from elements? What does disability access look like? Is there someone there to help if you have a problem?" Siccardi asked. "If the EV charger doesn't work, what do you do? Who do you tell? Is there anybody else around? Is it safe?"
Siccardi showed another image of a charging station tucked in the back of a shopping center parking lot, again with no shelter or access to the types of services consumers expect.
"How far away is a clean bathroom? How far away is it to get a cup of coffee? Is there food available nearby? Is this well-lit at night?" Siccardi asked. "Are there amenities open nearby that are open 24-7? Is this convenient? Is this what consumers want?"
Power companies don't have the real estate to put chargers in logical locations, and most utilities have no experience in offering the retail experience that drivers are accustomed to when they stop at a gas station or truck stop. Retailers are eager to get into the charging business, but they can't compete against public utilities.
Georgia's committee is composed of lawmakers who are grappling with the most effective strategy for building out the state's EV charging infrastructure. In Georgia, along with many other states, the public utilities are using ratepayer funds to subsidize the cost of building utility owned and operated charging stations, frequently ending up with stations similar to the ones displayed by Siccardi.
Siccardi proposed an alternative: Updating public policy to allow existing retailers to sell EV charging.
He showed a picture of a Circle K charging station based in Norway, urging lawmakers to tap into the existing network of retailers so that access, competition and innovation could accelerate the state's network of chargers.
"When you charge here you don't get wet when it rains. If you have a problem with a charger you can go inside and ask for help. No matter when you stop, 24-7 the site is always well-lit and safe," he said. "It has store personnel on site, and it has security cameras. If you are hungry, if you are thirsty, if you need restrooms, they have food and bathrooms, and they are available 24-7."