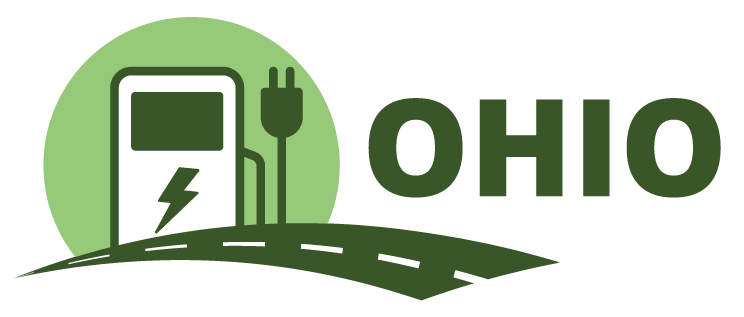 Charge Ahead Partnership is advocating for a competitive and level playing field for all retailers who want to provide publicly available electric vehicle charging in Ohio. We believe that the fastest and most economical way to build out a robust charging network in Ohio is through a competitive, market-based approach which removes the barriers that are disincentivizing private investment in electric charging infrastructure. We aim to work collaboratively with all stakeholders to find commonsense solutions that will unlock the market's full potential without unfairly shifting the cost burden to non-EV users – particularly those in low- and fixed-income communities. We believe that improving public policy will help to accomplish these goals in Ohio.
The Public Utilities Commission of Ohio has laid the groundwork for improving the state's electric vehicle charging network; however, further legislative action is required to guarantee a competitive and successful future for EV charging.
Ohio has made regulatory progress on electric vehicle charging in recent years with the Public Utilities Commission of Ohio finding in their 2020 investigation into electric vehicle charging services that businesses supplying such a service did not qualify as a public utility. While this ruling is the correct one, legislation should be implemented that will codify this ruling to prevent its reversal in future regulatory decisions.
The second change necessary to growing the charging network is protecting against the practice of rate-basing by power companies who participate in the EV charging market. Rate-basing is the ability of electric utility companies to spread the costs of any investment or cost to be sourced from the electric rates of all of their customers. If electric utilities are able to use this source of funding to own and operate EV charging stations, it provides a massive advantage over private companies who do not have access to the same capital without taking a large loss. Rate-basing could also allow electric utilities to sell electricity for EV charging at little to no profit, instead spreading the costs of their loss through their electric rates on all consumers.
The citizens of Ohio deserve, and will soon need, a reliable, convenient, and safe charging network, and protecting competition in the market will ensure that prices are lower and service quality is higher for the consumer.
2022 Ohio Legislative Session Update:
Charge Ahead Partnership was actively engaged in Ohio's 2022 Legislative Session. CAP supported amendments to Senate Bill 307. If this bill had passed without changes it would have expanded electric utility rate-basing for EV charging stations, stifling private investment. CAP hoped to see the bill amended to protect electric customers from increases in their monthly power bills and preserve competition in the market. Such amendments would prevent power companies from subsidizing the cost of their own EV charging stations while also ensuring that all EV charging providers operate in a free market. SB 307 remained in Committee at the end of the 2022 legislative session.
If you would like to join our efforts to ensure that Ohio passes legislation that incentivizes the efficient and effective expansion of electric vehicle charging stations in Ohio and across America, click here!
Support Ohio Am. Sub. HB 33!
Ohio House Bill 33 is the state's main operating budget. Included in the budget is an amendment that addresses key barriers to the creation of a competitive and equitable EV charging market in Ohio. Am. Sub. HB 33 prohibits electric utility companies from utilizing riders on Ohioan's electric bills to purchase, own, and operate EV chargers. HB 33 allows utilities to compete in the EV charging space, contingent on them doing so through a separate subsidiary subject to the same rates, terms and conditions that apply to all EV charging providers. Am. Sub. HB 33 recently passed out of the House and is now in the Senate Finance Committee. We encourage all CAP members with operations in Ohio to reach out to their senators and express their strong support for Am. Sub. HB 33.
Join the effort to expand the EV charging network in Ohio quickly, efficiently and fairly. Sign up to support the cause and stay connected.