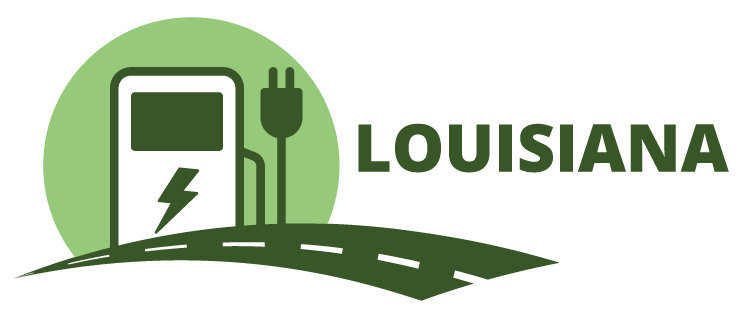 Expanding Louisiana's EV Charging Network
As more vehicle manufacturers commit to building more electric vehicles, Louisiana needs to start planning for how it will meet the charging demand of EV drivers. Building an EV charging network that works much the same way refueling your car with gasoline works today is attainable, but it will take legislative and regulatory changes to unleash the power of retailers to provide that "refueling" experience to EV drivers.
Charge Ahead Partnership (CAP) is a driving force committed to expanding the EV charging network in Louisiana. CAP is advocating for a competitive and level playing field for all retailers who want to provide commercially available electric charging stations in Louisiana. We believe that the most expeditious, equitable and economical way to build out a robust charging network in Louisiana is through a market-based approach which removes the barriers that are disincentivizing private investment in electric charging infrastructure. We aim to work collaboratively with all stakeholders to find commonsense solutions that will unlock the market's full potential without unfairly shifting the cost burden to non-EV users – particularly those in low- and fixed-income communities. Saddling electricity customers across Louisiana with more EV charging costs on their power bills is the last thing consumers need – especially when private sector businesses are willing to invest in EV charging. Policy changes are needed in order to unleash the free market and create a competitive business environment for EV charging.
The private sector is ready and willing to invest to help expand the EV charging network. The electric vehicle charging network should mirror the existing traditional fueling model to accommodate the inevitable growth in EV market share and drivers' demands for quality, price competitiveness and accessibility. This can only be achieved if there is an equal playing field in the market where private companies can fairly compete with public utilities in both rates and investments.
Louisiana has the potential to become a leader in electric vehicles, however current EV charging regulations are holding back the growth of the charging network and, consequently, are suppressing EV ownership.
There are three main issues in Louisiana as it
relates to EV charging that CAP seeks to change:

State code does not allow the selling of electricity by entities not deemed public utilities, with the exception being within the City of New Orleans. Ensuring EV charging providers can resell electricity without being deemed a public utility is the first step needed to bring EV chargers to retailer locations.
Initial investment in EV charging stations is expensive. Charging stations and the infrastructure upgrades required to support them require large upfront costs that public utilities are currently able to subsidize at the cost of all consumers. This practice of "rate-basing" allows for utility companies to raise rates on all of their consumers to pay for these investments. This forces all citizens, even those who do not drive EVs, to foot the bill for building and operating EV chargers. This is not an option for private companies, creating an economic barrier to entry to the market in addition to the regulatory one in place across the state.
The current rate structure charged to commercial businesses that would offer EV chargers does not work for EV charging. Charging exorbitant "demand charges" to retailers and expecting them to pass those costs to the EV drivers – all the while the utility companies offering EV charging do not incur similar charges – makes competing with utility-owned and operated EV chargers impossible.
Charge Ahead Partnership is supporting SB 460 sponsored by Senator Rick Ward.
This legislation will specifically:

Improve the quality, quantity and variety of electric vehicle charging options to better meet the needs of consumers.
Establish a charging rate structure that will encourage competition and promote a widespread and publicly available charging network.
Encourage collaboration between private investors, public electric utility providers and retailers to develop alternative fuel corridors and prepare for a growing need for EV charging stations.
If you would like to join our efforts to ensure that Louisiana passes legislation that incentivizes the efficient and effective expansion of electric vehicle charging stations in Louisiana and across America, click here!
Join the effort to expand the EV charging network in Louisiana quickly, efficiently and fairly. Sign up to support the cause and stay connected.