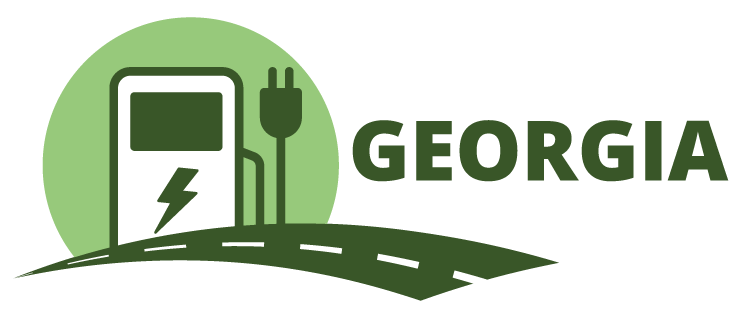 Expanding Georgia's EV Charging Network
Charge Ahead Partnership is advocating for a competitive and level playing field for all retailers who want to provide publicly available electric charging in Georgia. We believe that the fastest and most economical way to build out a robust charging network in Georgia is through a competitive, market-based approach which removes the barriers that are disincentivizing private investment in electric charging infrastructure. We aim to work collaboratively with all stakeholders to find commonsense solutions that will unlock the market's full potential without unfairly shifting the cost burden to non-EV users – particularly those in low- and fixed-income communities. We believe that we can craft a more effective public policy solution.
As more Georgians consider shifting to an EV, the issue of where they will charge their vehicle is becoming top of mind. Range anxiety – the fear of not knowing where you can charge while traveling outside of your local area – is deterring many from making that leap from gas-powered to electric vehicles. As is the case with gas pumps today, there should be no reason why charging stations cannot be found with the same ease, convenience and complementary amenities that drivers have come to expect. Unfortunately, there are policies in place that are stifling the growth of EV charging stations.
To date, electric utility companies have largely controlled the roll-out of EV charging stations. However, the results have not yielded the best results for consumers. Power companies have sought authority from the Public Service Commission (PSC) to begin construction of EV charging stations paid largely by their customers through home and business electric bills. This subsidizing of EV charging stations, combined with the current rate structure for EV charging, has prevented third parties from successfully entering the EV charging market and slowed the expansion of the EV charging network. As a result, we have failed to meet drivers' expectations of choice, quality, safety, and affordable, competitive pricing that they have grown accustomed to with the established traditional refueling network.
In order to overcome these barriers, we need a quick path to a fast charge. Georgia has an opportunity to develop policy that will allow our state to continue to support the growing EV market and ensure that EV drivers of today and tomorrow can conventionally, reliably and efficiently recharge their vehicles and get to their destination. Through this legislation, Georgia can continue to be a leader in EV technology, innovation and manufacturing.
Specifically, Charge Ahead Partnership is supporting legislation that:
Permits third-party EV charging retailers to resell electricity to customers without being classified as a "utility."
Allows PSC-regulated power companies to continue to own and operate EV charging stations but in a competitive manner under a separate entity.
Creates a competitive, level playing field with regard to rates, terms and conditions for the sale of electricity that is fair and consistent for all EV charging retailers.
Encourages electric membership cooperatives (EMCs) and municipalities that supply electricity to develop an EV charging rate consistent with the spirit of the law.
2022 Georgia General Assembly Session Update:
There was legislative success for Charge Ahead Partnership's priorities in the 2022 Georgia General Assembly session. CAP supported SR 463, which will create a Joint Study Committee on the Electrification of Transportation. The resolution recognizes the impending growth of the electric vehicle market and the need for state-wide charging infrastructure to be implemented. Crucially, the resolution also recognized the necessity engage stakeholders directly when planning and enacting electric vehicle implementation.
CAP also supported HB 1322, which would have ensured that public utility companies would not have unfair advantages in the EV charging market. The bill would have prevented discriminatory pricing, ensuring that retailers who provide electric vehicle charging are not regulated as public utilities while effecting several other changes which would have further enhanced Georgia's ability to develop a robust EV charging network. Unfortunately, despite being reported favorably by committee, the bill was never voted on by the full House.
The Joint Study Committee created by SR 463 will meet throughout the rest of 2022 before producing a report with recommendations for further legislative action. We look forward to supporting this process and providing stakeholder feedback when the opportunities arise. And while HB 1322 did not pass, we are encouraged by the support it received in committee and look forward to carrying the momentum generated by the bill into the next session.
If you would like to join our efforts to ensure that Georgia passes legislation that incentivizes the efficient and effective expansion of electric vehicle charging stations in Georgia and across America, click here!
Check out our letter of support.
Join the effort to expand the EV charging network in Georgia quickly, efficiently and fairly. Sign up to support the cause and stay connected.