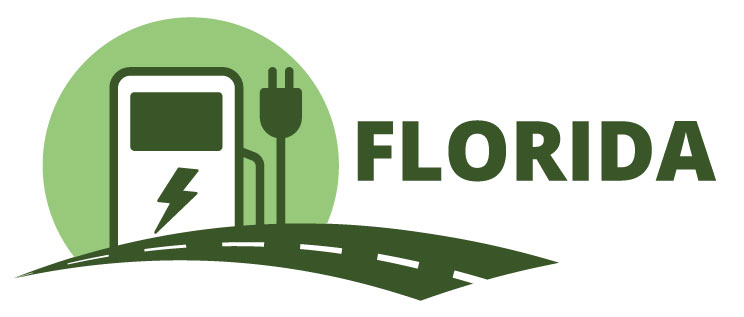 Charge Ahead Partnership is advocating for a competitive and level playing field for all retailers who want to provide publicly available electric charging in Florida. We believe that the fastest and most economical way to build out a robust charging network in Florida is through a competitive, market-based approach which removes the barriers that are disincentivizing private investment in electric charging infrastructure. We aim to work collaboratively with all stakeholders to find commonsense solutions that will unlock the market's full potential without unfairly shifting the cost burden to non-EV users – particularly those in low- and fixed-income communities. We believe that smartly-crafted public policy can achieve all of these goals in Florida.
Indeed, Florida has been considering this issue for years already. The Florida Department of Transportation has developed an "Electric Vehicle Infrastructure Master Plan." The Plan outlines some of the barriers to EV infrastructure development, including utility demand charges, lack of site-specific back-end utility infrastructure, and an oversight of rural and under-represented communities. Furthermore, the Plan recognizes the dangers of allowing utilities to recover costs from ratepayers to subsidize underperforming charging stations while "third-party" owned charging stations would have no such safety net. Lastly, the Plan also outlines the different rate structures and competing business models that are present in the EV charging marketplace for Florida. While one incumbent utility that owns and operates EV chargers uses an "average-price" mechanism to determine the cost of charging, another uses a flat rate. It also notes the economic challenges that "demand charges" create for third-party providers.
Without legislative direction from the Florida General Assembly that would codify best practices for EV infrastructure development, these cost-shifting issues and general barriers will persist. Charge Ahead Partnership believes any public policy and pricing mechanisms imposed must ensure that rates are fair, predictable and transparent; that private investment into charging stations is not disincentivized; and that all suppliers – utility and otherwise – are on a level playing field when competing for business.
Specifically, Charge Ahead Partnership is supporting legislation that:
Directs the Florida Public Service Commission to adopt rules that will facilitate greater EV charging infrastructure deployment and to design those rules in a competitively neutral manner.
Directs the Commission to create a rate structure that is reasonable and affordable for EV charging hosts.
Prohibits investor-owned electric utilities to rate-base any investment in the ownership and operation of EV charging stations.
Allows any company that offers public charging stations to intervene in utility rate cases to ensure fairness and equity in the EV charging market.
2022 and 2023 Florida Legislative Session Update:
Charge Ahead Partnership was actively engaged in Florida's 2022 Legislative Session supporting both HB 737 and its Senate counterpart SB 920. These bills included significant steps to make the electric vehicle charging market one that is more free-market-oriented by requiring the Public Service Commission to make rules ensuring that the development of the EV charging network is competitively neutral. These rules would also include placing a priority on private investment and ownership of EV charging stations, creating a fair electric rate for privately owned EV charging stations, limiting electric utility cost recovery and a prohibiting investor-owned electric utilities from using rate-based investment in EV charging ownership and operation. The Senate version, SB 920, passed the Regulated Industries Committee with strong support but did not progress past the Transportation Committee. The House Bill, HB 737, received similarly strong initial support, reporting favorably from the Tourism, Infrastructure & Energy Subcommittee before stalling in the Commerce Committee.
In 2023 CAP supported Senate Bill 1176 and House Bill 1591. Both bills would have established free market competition and created a better consumer experience in Florida's EV charging infrastructure by prohibiting electric utilities from rate-basing, or using ratepayer funds, to build, own or operate EV charging stations. SB 1176 and HB 1591 would also have required the Florida Public Service Commission to establish uniform rates for the sale of electricity for EV charging. Unfortunately, neither of these bills progressed beyond their initial committee. We are looking forward to the opportunity to revisit the issue in the future while working with legislators and stakeholders in the interim to ensure that Florida's EV charging market develops in a way that will best meet the needs of consumers.
If you would like to join our efforts to ensure that Florida passes legislation that incentivizes the efficient and effective expansion of electric vehicle charging stations in Florida and across America, click here!
Join the effort to expand the EV charging network in Florida quickly, efficiently and fairly. Sign up to support the cause and stay connected.