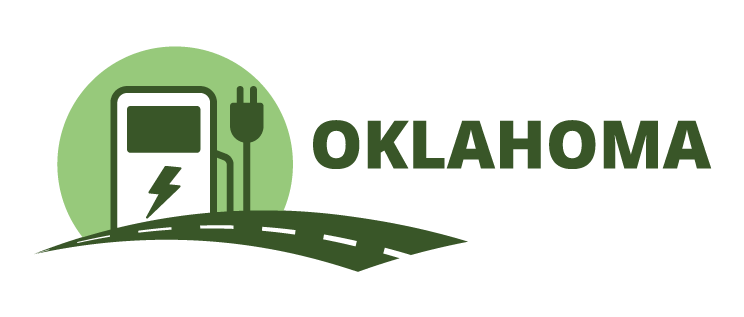 Expanding Oklahoma's EV Charging Network
Charge Ahead Partnership is advocating for a competitive and level playing field for all retailers who want to provide commercially available electric vehicle charging stations in Oklahoma. The most equitable, economic and practical way to build out a charging network in Oklahoma is through a market-based approach which removes the barriers that are disincentivizing private investment in EV charging infrastructure. We work collaboratively with all stakeholders to find commonsense solutions that will unlock the market's full potential without unfairly shifting the cost burden to non-EV users – particularly those in low- and fixed-income communities.

As more Oklahomans consider purchasing an EV, the issue of where they will charge their vehicle is becoming top of mind. Range anxiety – the fear of not knowing where you can charge while traveling outside of your local area – is deterring many from making the leap from gas-powered to electric vehicles. Charging stations should have with the same convenient locations and amenities that drivers have come to expect at the gas pump today. Unfortunately, there are policies in place that are stifling the growth of EV charging stations.

Power companies across the country have sought authority from state regulatory bodies that oversee electric utilities to begin construction on EV changing stations using revenue from ratepayers. Power companies are raising customer's power bills and then using that new revenue to build EV charging stations. This results in higher costs for all ratepayers. This practice also creates an uneven playing field and unfair competition that discourages private businesses from investing in EV charging. As a result, the existing EV charging network has failed to meet drivers' expectations of choice, affordability and competitive pricing that they have grown accustomed to with the established traditional refueling network.

Oklahoma has an opportunity to develop policy that will allow our state to support the growing EV market and ensure that EV drivers of today and tomorrow can conveniently, reliably and efficiently recharge their vehicles and get to their destination.
Specifically, Charge Ahead Partnership is supporting
legislation in Oklahoma that:

Allows power companies to continue to own and operate EV charging stations, but only in a competitive manner and under a separate entity that is held to the same requirements as private EV charging purveyors.
Codifies Oklahoma Corporate Commission ruling allowing private entities to resell electricity for the purpose of EV charging.
Establishes a rate structure for the sale of electricity for third-party EV charging.
Join the effort to expand the EV charging network in Oklahoma quickly, efficiently and fairly. Sign up to support the cause and stay connected.