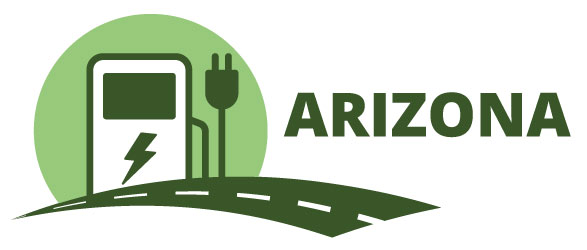 Charge Ahead Partnership is advocating for a competitive and level playing field for all retailers who want to provide publicly available electric vehicle charging stations in Arizona. The fastest and most economical way to build out a robust charging network in Arizona is through a competitive, market-based approach which removes the barriers that disincentivize private investment in charging infrastructure. We work collaboratively with all stakeholders on commonsense solutions that unlock the market's full potential without unfairly shifting the cost burden to non-EV users – particularly those in low- and fixed-income communities.
Power companies who participate in the EV charging market are using rate-basing to cover the up-front cost of EV charging stations. Rate-basing allows power companies to transfer the cost of owning and operating charging infrastructure to all of their utility consumers on their monthly electric bill, while the vast majority of their customers do not currently drive an EV and will not benefit from EV charging stations. Rate-basing also allows electric utility companies to sell electricity for EV charging at unprofitable rates and spread the cost of this loss to all of their customers. Not only does this grant power companies a tremendous advantage over private companies who want to make similar investments without the ability to rate-base, but it directly counters the free market principles that exist in every other growing industry.
The lack of private investment in charging infrastructure only furthers one of consumers' major concerns regarding EVs: range anxiety, which is the fear of lack of access to charging stations while travelling. When Americans drive gas-powered cars, they have little concern about finding gas to refill when traveling or running errands. This is not true of EVs. Charging networks can and should mirror existing fuel networks, a reality made difficult by barriers to private investment.
Arizonians deserve access to a reliable, convenient and efficient EV charging network that meets both the needs of consumers and the market. Legislative action is required by the Arizona Legislature to overcome these hurdles to private investment and make this network a reality.
Specifically, Charge Ahead Partnership is supporting legislation that:

Prohibits electric utility companies from using ratepayer funds to purchase, own and operate EV chargers;


Establishes a level playing field by setting a standard set of rules and rates for all EV charging competitors; and


Urges the Arizona Corporation Commission to establish a fair and transparent rate for electricity used for EV charging.
2023 Arizona Legislative Session Update:
Arizona Senate Bill 1501 would have addressed many of the issues that are currently dissuading private investment in the Arizona EV charging market. This bill would have created a level playing field between private and public investments in EV charging infrastructure and required that utilities seeking to enter the EV charging market create a separate subsidiary organization that will be subject to the same rules and regulations as private investors, ensuring that consumer expectations are met by promoting price transparency and competition. This bill passed the Commerce Committee but ultimately did not get a vote on the full Senate Floor. Charge Ahead Partnership remains excited to advocate for policy change in Arizona's that will encourage private investment in the state's EV charging network, leading to a network that best meets the needs of EV drivers.
Join the effort to expand the EV charging network in Arizona quickly, efficiently and fairly. Sign up to support the cause and stay connected.